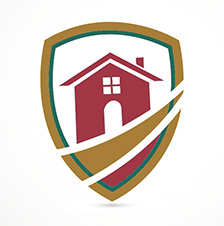 SafeHome Senior Solutions
Senior Home Safety
What is Aging In Place ?
Aging in place is the ability to live in ones own home for as long as confidently and comfortably possible without having to move into some form of an assisted living facility.
100% of ER doctors agree a Home Safety Assessment is very important.
A room by room check can make all the difference in keeping seniors safe and independent at home.
Fall Statistics:
1 in 3 adults over the age 65 falls each year and 50% of those over 80
Falls are the leading cause of death due to injury for those over 65
Falls cause serious injury's, such as head trauma and hip fractions
Falls account for 25% of hospital visits
Falls account for 40% of nursing home visits
Of those who survive a fall 50% never regain their independence
Schedule Assessment:
A COMPREHENSIVE HOME SAFETY ASSESSMENT CAN PAY FOR ITSELF BY AVOIDING THE HIGH COST OF INJURY OR ASSISTED LIVING
ASSESSMENT FEE:
The cost is between $99-$175 depending on the size of the home
WHATS INCLUDED:
A  240- Point Age Safe Home Assessment includes the exterior of the home, entry areas, every room including kitchen, bedrooms, bathrooms, laundry room, dining room, living room, garage, basement, lighting evaluation, electrical and fire safety.
After the home safety assessment is completed, we will prepare a summary for you with recommendations for safety improvements, fall prevention and suggested accessibility modifications if needed.
DON'T FORGET TO ASK US ABOUT OUR MONTHLY SPECIALS 
Schedule Your Home Safety Assessment Today.
Call: (330) 737-1567
Email: rhonda@safehomeseniorsolutions.com
or fill out the form to the right
Checking...
Ouch! There was a server error.
Retry »
Sending message...
Inquiry Form
Fill in the form below and we will be in touch soon
© 2018 SafeHome Senior Solutions